First Day
We had a lots of expectatin and worry about what is happened in this project.
We set out on our visit full of hope.
Many members had a visit to Thailand for first time.
Then we had entry into Thailand.
It is said that the air conditioning in Thailand is too cold.
But I thought is not very cold.
Mr.Topong, some teachers and some students welcomed us.
We are very surprised at temperature.
"How hot here is!"
We have for dinner some Thai food which is very very hot and nice for the first time.
What a many first time we had!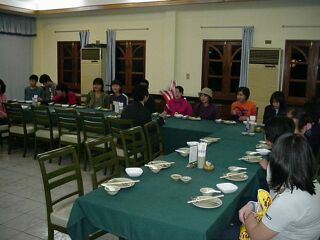 I discovered that a toothpick in Thai is different from Japanese one in end of it.
Both of end of it is sharp in Thai.
But Japanese one is sharp only one side.
Then we went to the hotel "Rama Gardains Hotel".